Gift Voucher - Safari Tour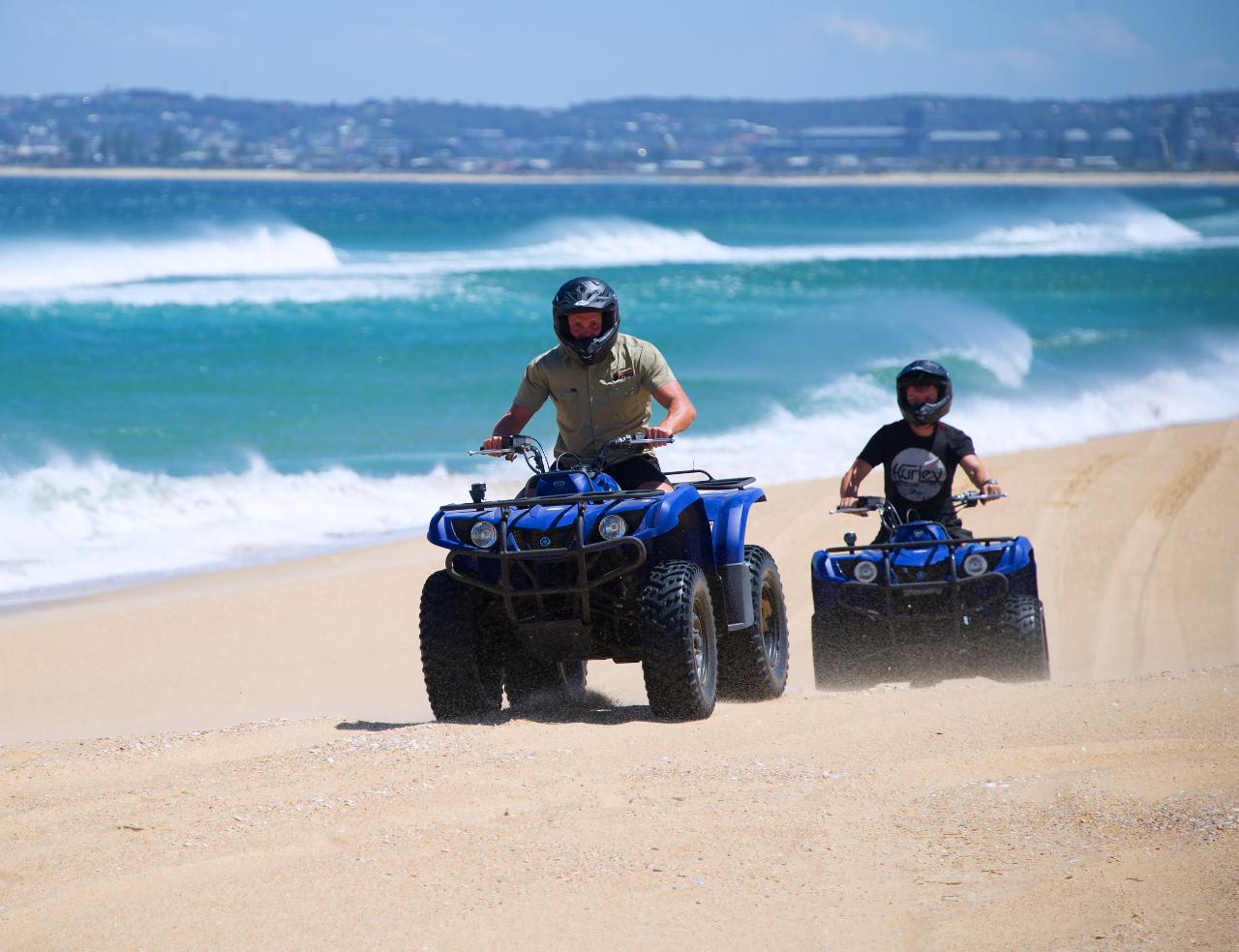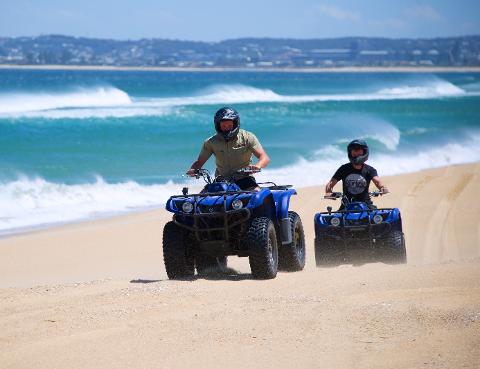 Location: Williamtown, NSW
Product code: GiftCardSafari
Stockton Beach is your kingdom; choose a 350cc Yamaha Grizzly, or 150cc quad bike and press the accelerator down. Put your machine through its pace and a smile on your face… or if you're not in a fast-paced frame of mind, hang back and enjoy the dunes, which look like deserted island one moment and moon landing the next.
For 60 sublime minutes, you and your mean machine will rule the sands… you'll never know an hour to go so fast. The total experience is 1h 45m minutes with 1 hour of quad riding including a stop on the beachfront to take photos, plus 30 minutes of 4WD travel time to and from sand dunes and 15 mins of helmet fitting and safety training
This voucher can be redeemed for a Safari Tour and is valid for a massive 3 years! It can be used online to pay for a Safari Tour or, if the recipient wants to use it for another experience they can call us and trade it in. Please note, in peak times the Safari Tour can be more expensive and a gap payment may be payable.